The drawing as document (of evidence). How prisoners captured scenes of violence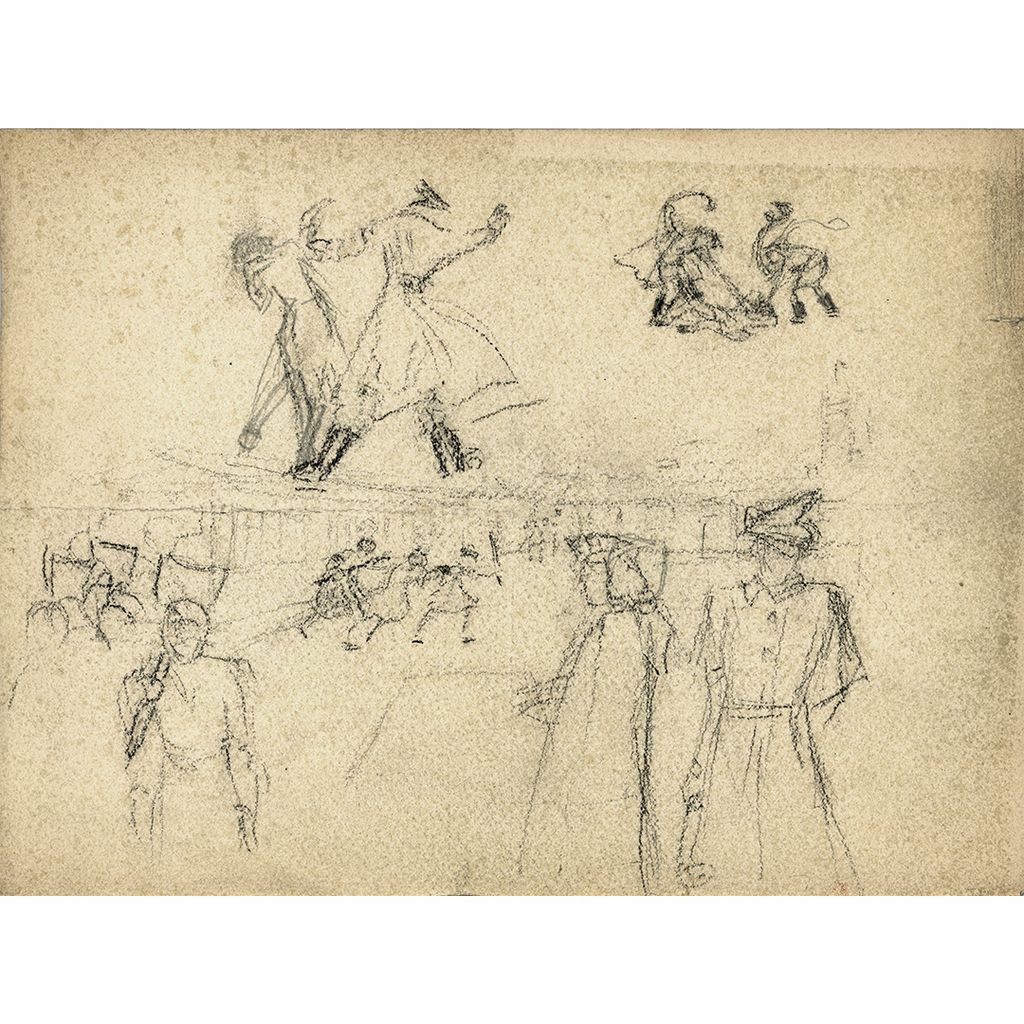 The perspective of former prisoners of the Ravensbrück concentration camp on the female guards is an important part of the exhibition. The example below shows a work by the French artist Simone Auburtin (1910-1958), who sketched various situations of violence on the camp's main street and the Appellplatz: In the foreground, a female guard is watching inmates who come out to work with shouldered spades. Further up, two female guards are beating a person who is already lying on the ground with straps or whips.
The exhibition presents drawings that were made in the camp as well as works produced from the memories of former prisoners. They provide the material for scenes of violence that have never been documented. At the same time, they reveal the conditions under which the drawings were executed. Thus, a quick stroke of the pen or a tendency to the fragmentary reminds us of the haste of this forbidden and dangerous undertaking. But also the drawings produced in retrospect provoke the question of how long the artist was willing or able to once again endure the remembered situation of violence at all.
It is well known how criminal trials frequently fail because of the lack of evidence. Prisoners were repeatedly accused of being untrue on the part of Nazi personnel, and witness statements were sometimes answered with derisive laughter. A simple counterstatement could already result in exemption from punishment. Thus, at the time of their making, the drawings can also be understood as an attempt at self-assurance, as a strategy of mental survival when presenting their presumed 'unbelievable' experiences.
A very special feature here are the drawings by the former prisoner Violette Lecoq, which are also shown in the exhibition. During the Hamburg trials, these drawings were indeed called upon as evidence when investigating the Ravensbrück crimes.