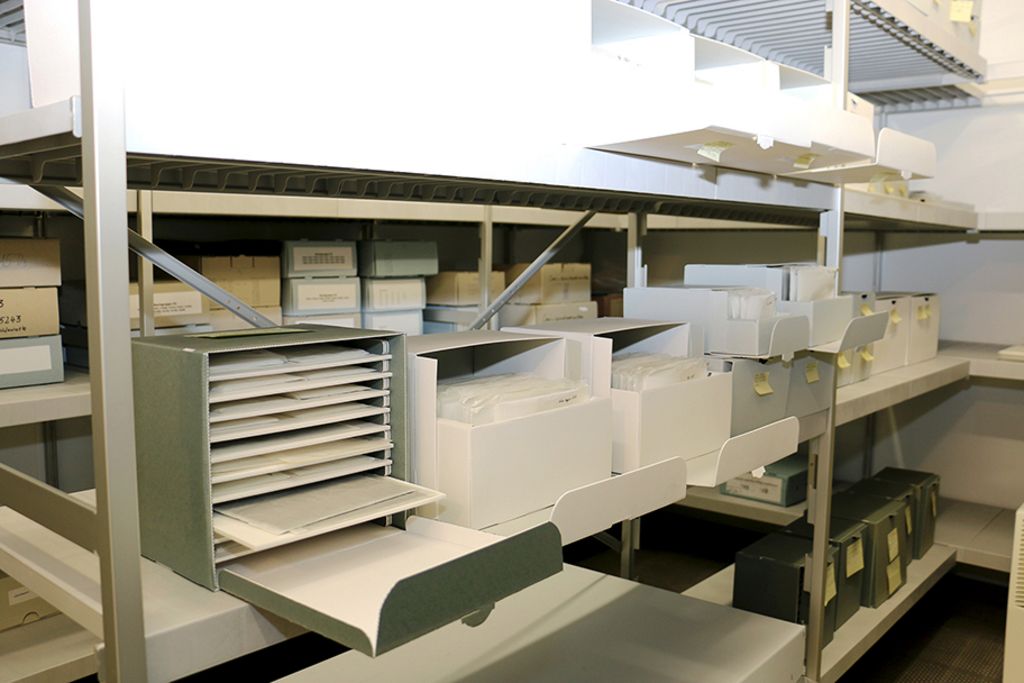 The Ravensbrück Memorial has around 34,800 photos in its photograph collection. More than 50 per cent of them have been digitised. As well as positives, there are 16,000 negatives, including glass plate negatives of various sizes.
There are 92 photographs dating from the time of the women's concentration camp in a large-format SS album from 1940/41, as well as several albums from private collections. In addition, there are photographs taken immediately after the liberation in 1945 and in the first post-war years. Photographs from former prisoners are a special focal point of the collection. Photographs of SS members and female guards are another focal point. The collection also holds photos covering the history and construction of the Memorial as well as photos of events.
The photo collection includes photos from:
the Ravensbrück concentration camp (1939-1945)
the post-war period until the creation of the Memorial (1945-1959)
the Ravensbrück National Memorial of East Germany (1959-1993)
the post-war use of the grounds by Soviet and CIS forces (1945-1993)
the Ravensbrück Memorial since the establishment of the Brandenburg Memorials Foundation in 1993
Using the photograph collection
Please use our online form to submit user inquiries. After receiving written permission to use the collection, you can arrange a time to visit.
The use of the photograph collection is governed by the Brandenburg Archive Act, the relevant data protection regulations, and contractual restrictions where applicable.
Fees based on the schedule of fees of the Brandenburg Memorials Foundation are charged for research and for preparing digital reproductions and publications.