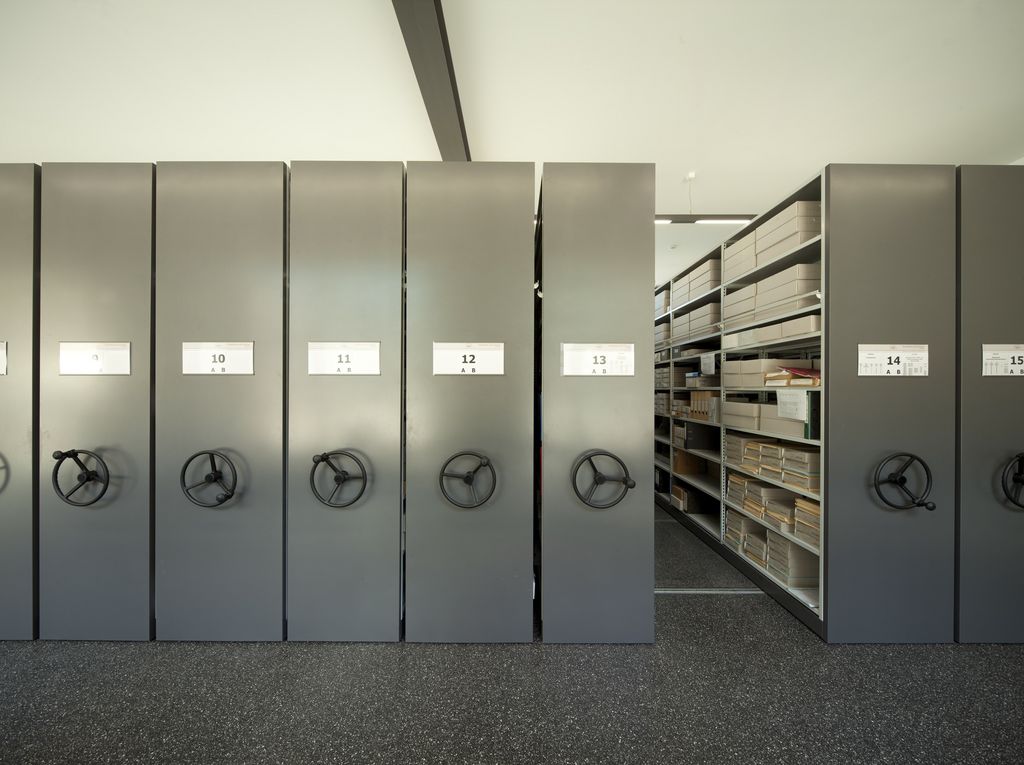 In 1981 the Ravensbrück National Memorial began to index and itemise its documents in order to establish an archive. Fragments of the registration and administration files of the Ravensbrück concentration camp complex had been preserved after the war. From the early 1990s, copies of extensive collections from archives and institutions in Germany and abroad were brought to Ravensbrück in the context of research for scholarly projects and exhibitions. These collections and the knowledge contained within them continued to grow over the following years with the inclusion of personal bequests, discussions and interviews with eyewitnesses.
Among other things, the archives currently holds:
fragments of the original concentration camp administrative documents
documents from the post-war period, both originals and copies, including collections from the Ravensbrück Camp Committee/Committee of Anti-fascist Resistance Fighters of East Germany as well as the private collection of eyewitness Erika Buchmann
the literary estates and personal endowments of former prisoners
documents from exhibition and research projects
copies of documents from other archives
Databases of names and inventories are available to researchers using the archives.
Using the archives
Please use our online form to submit user inquiries. After receiving written permission to use the archives, you can arrange a time to visit with the archivist.
Fees based on the schedule of fees of the Brandenburg Memorials Foundation are charged for more extensive written information as well as for research and the retrieval of archival documents and literature, unless the user has been exempted from the payment of fees.
The use of the archives is governed by the Brandenburg Archive Act, the relevant data protection regulations, and contractual restrictions where applicable.
Fates of former prisoners
The Memorial receives numerous inquiries about the fates of former prisoners of the Ravensbrück concentration camp complex. Due to the complexity of the source material, it takes a great deal of time to research their fates in the collections of the Ravensbrück Memorial.
Variant spellings of names and missing or incomplete personal data in the source material often prove to be problematic during such research.
The following form can provide assistance for research requests.
Application form concerning former prisoners
Memories of places, events, and stations of a former prisoner's persecution can also be helpful for such research.
Please use the following form for research inquiries concerning former SS personnel and the female guards at the Ravensbrück concentration camp complex.
Application form concerning former SS personnel and the female guards